Welcome to our Resources Page. It's a collection of things we love, things we use on a daily basis, books and teachings that have changed our lives. Have any questions, don't hesitate to shoot us an email! 
Our hope is that we can help you Reach your Goals, Dream big &

Laugh lots

.
Ultimate Homeschooling Bundle
Need a little Homeschooling inspiration? The Ultimate Homeschooling Bundle is now available. Get 51 eBooks, eCourses, and printables to help you homeschool – from ages preschool through high school! 97% off. 5 days only. Learn more here
HopeGrown Faith is a membership site for Christian moms to gather, learn, and be inspired to help our kids grow a deeper relationship with Christ.
Our friend Christie Thomas who has over 10 years of children's ministry experience has set up this great membership site
HopeGrown Faith Membership
What you get from HopeGrown Faith:
Clarity

 

on how to lead your unique family
Confidence

 

to study the Bible alone or with your kids
Connection

 

with mentors and friends
Resources

 

to equip you for the journey
Would you like to teach your kids how to study the Bible?
Our friend Abby Banks has made some amazing resources for family bible study!
This is the in-depth look at James as a family. For families with children at multiple ages. 
Inductive Family Bible Study
James Inductive Bible Study Family Bundle (K-12)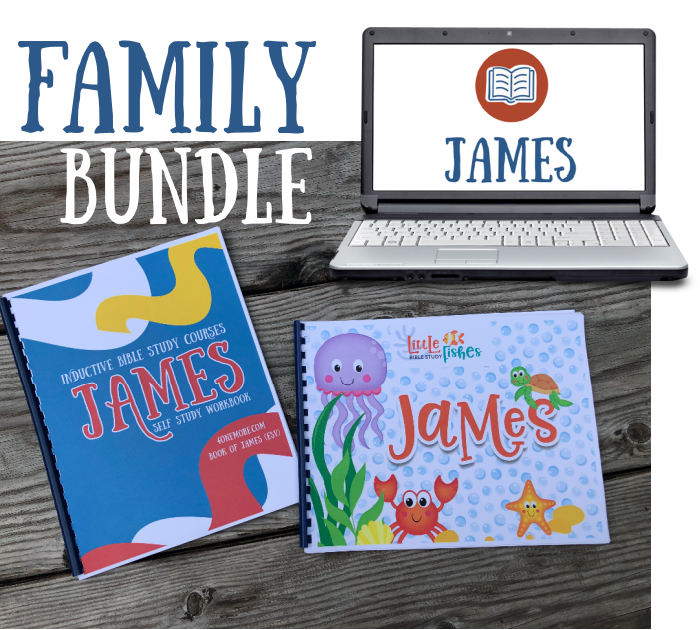 Little Fishes + Self Study Workbook + Video Lessons
What you can expect:
Serious Word-driven study without "fluff"

Resources that will do more than just teach Bible stories

Depth, independence, learning beyond the "big stories" that are used in Sunday School

Using an actual Bible to teach

Helps them learn to read the Bible on their own and understand what they are reading
The Ideas Library contains 2,500+ lectures which explore questions about the reality and relevance of Christianity. We hope you find both new questions and new answers and you explore the truthfulness of the Christian worldview.
Member/referral number: 16595888
I personally use essential oils to help my home and health! We love them! After bouncing around a few different essential oil brands I came back to young living because I love their blends, The Essential rewards program makes it super easy and I KNOW they have great, high quality oils. If you go to sign up please use my member number. If you sign up with me you get plugged into a Christian Oils Facebook group where we dive into Faith & natural health together ! how cool! If you also sign up for the Rewards program I will add a 15 dollar credit to your account ( shoot me an email taylor@wildhappyfamily.com if you did it so I can add your credit ) 🙂 
These links may or may not be affiliate links. This means that should you choose to purchase, at no extra cost to you we could earn a commission. Thanks for your support!